Several book bloggers I follow post Top Ten Tuesday lists from The Broke and the Bookish. The TTT for today, regarding the top ten new book series to start,  is actually something I had been planning to write anyway. Not that long ago, I asked my sister to beta-read my story, Tangled Webs, and she asked me a very good question: What authors' work or other books is it most similar to? Unfortunately, I didn't have a good answer. The main reason is I haven't read much for fun for the past 3 (or 5… or 9) years since I've been focused on undergrad and then grad school reading.
So my Top Ten Books or Series I Want to Read is as follows. I'm mainly focusing on stories that sound similar to my own so I can one day answer my sister's question, although there are a few outliers. I guess they're supposed to be new series, but like I said I've been living under a rock for up to 9 years so my definition of 'new' is flexible.
1. The Clockwork Century Series by Cherie Priest
I'm actually in the process of reading Boneshaker (the first book) now. I've been wanting to read it since it came out, but at the time I was in Korea where few books were written in English. Books/series that creatively explore alternative timelines always catch my eye.
2. Night Circus by Erin Morgenstern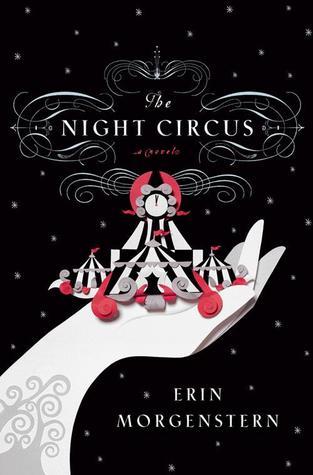 I saw this at the library while picking up children's books on immigration for grad school research. This book's totally unrelated to that topic but the cover was interesting and the opening lines of its blurb hooked me:The circus arrives without warning. No announcements precede it. It is simply there, when yesterday it was not. Also, I've been seeing this on a lot of people's To Read lists.
3. City of Dark Magic & City of Lost Dreams by Magnus Flyte
I saw these two on the same trip that I got Night Circus, and not gonna lie, I checked them out purely based on the shininess of the covers. But I read their summaries on the walk home and I have feeling I'll like them.
4. The Parasol Protectorate series by Gale Carriger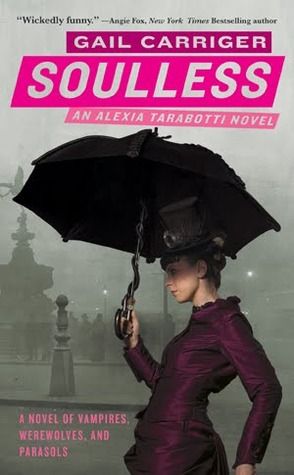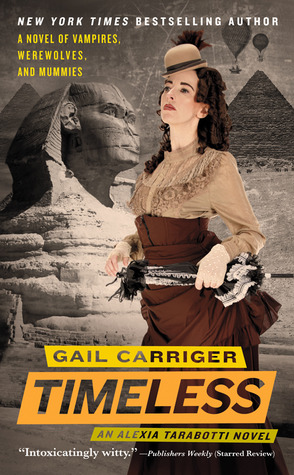 I've already read Soulless and Changeless, having check them out of the library. I ended up buying the series box set after reading Soulless. Based on my enjoyment of this series so far and Boneshaker, I apparently like Steampunk.
5. Gone Girl by Gillian Flynn
My sister recommended I read this. Unfortunately, curiosity got the better of me and I spoiled the ending for myself before I could get a copy… But I still plan to read it. I generally enjoy psychological thrillers. I'll probably follow it up with Gillian Flynn's other (but unrelated) stories, which also sound thrilling.
6. House of Leaves by Mark Z. Danielewski
My sister also recommended this to me, and then a friend promptly reported that it was a book enjoyed by pretentious d-bags (or something to that effect). Of course, while writing this post I found my sister's review of the book on GoodReads- only two stars?! It's a massive book but apparently a whole chapter of it contains pages with only one word on it. It's an experiment in book and for that reason alone I want to read it.
7. The Network Series by Katie Cross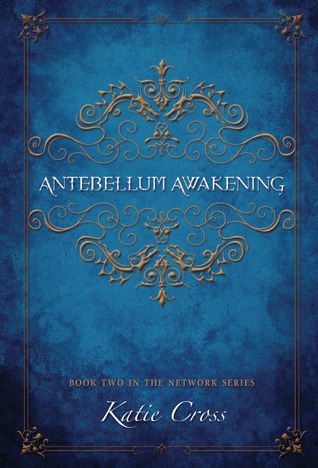 I can't remember how I found out about the first book, Miss Mabel's School for Girls, but it was only a few weeks ago and the desire to read it was nagging me so much that I ordered it off Amazon last night. Being a fan of both minimalist design and nature motifs, I LOVE its cover. On her blog, Katie Cross posted about the progression of that cover, which was an interesting and enlightening read.
8. The Ren Crown Series by Anne Zoelle
A few months ago, a beta reader of my story recommended I read the first book in the series, The Awakening of Ren Crown, and so I ordered it along with Miss Mabel's School for Girls. I'm actually really looking forward to reading a story from the POV of a college student. There aren't enough (to my knowledge) of those POVs out there.
9. The Tir Na Nog trilogy by Ali Isaac
I previously posted about what caught my eye with this series. Bottom line: disabled protagonists are unusual, but a series where the POV character is (pardon the un-PC term) a vegetable? Other than Johnny Got His Gun, I can't think of another book like that. Come to think of it, JGHG should be on this list, too.
10. The Discworld Series by Terry Pratchett
I mostly put this on here as tradition. Every birthday/Christmas for the past several years, I've asked for Discworld books. (Gotta catch 'em all!) Although I have almost every one (there are 40 last time I checked), I haven't actually read every one… yet.
Having finished my list, I see that 8 of the authors are women and several are indie authors. I am okay with this.