This Friday's book is The Ocean at the End of the Lane by Neil Gaiman.
---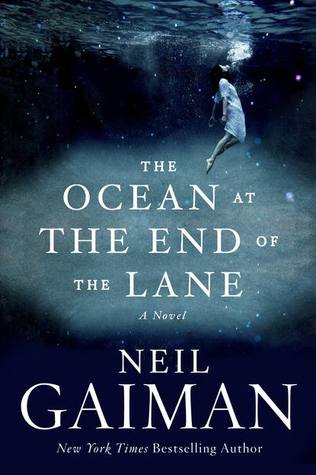 For Book Beginnings by Rose City Reader
I wore a black suit and a white shirt, a black tie and black shoes, all polished and shiny: clothes that normally would make me feel uncomfortable, as if I were in a stolen uniform, or pretending to be an adult.
For The Friday 56 by Freda's Voice
Adults follow paths. Children explore. Adults are content to walk the same way, hundreds of times, or thousands; perhaps it never occurs to adults to step off the paths, to creep beneath rhododendrons, to find the spaces between fences.